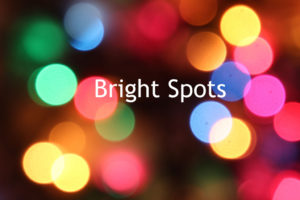 Bright Spots is a bi-weekly post, highlighting schools, districts, organizations and cities across the country taking proactive steps to improve the substitute teaching experience. Do you know of a bright spot we should highlight? We'd love to hear from you.
---
October 1-15, 2016
Staying Competitive
Many school districts across the country are raising the daily rate for substitute teachers in an effort to stay competitive with neighboring districts, since the numbers are so scarce. Crookston Public Schools in Minnesota will put in place a 20% daily raise starting January 1, 2017. In Spring Valley, Illinois they've enacted a 12.5% increase starting immediately. A long time coming, Ware Public Schools has passed an increase for the first time in 16 years; their substitute teachers will now make $70 a day. And finally, Cameron County School District in PA has raised their rates from $85 to $100, specifically "in an attempt to attract additional substitutes."
Michigan Takes to the Airwaves
Michigan public school provider EDUStaff has taken to the media, proactively recruiting on Fox17 West Michigan to spread the word on the need for great substitute teachers. EDUStaff promises training and support for community members to become substitute teachers in many Michigan districts.
Rewarding Students, Respecting Substitutes
Lakeview Middle School in Eastern Michigan has started a new rewards program for students, recognizing them with tickets that indicate students are exemplifying school values. Substitue teachers have also been given tickets, but with a special twist — they're different colors, so that teachers and administrators can recognize when students are being positive especially when their teacher is absent.
Incentives for Teachers
Some school districts are trying to solve the substitute teacher shortage from the other direction. Brown County Schools in Indiana has put in place stipend bonuses for teachers with perfect attendance, 1-day and 3-day absences. They'll also buy-back accrued absences, over the 90 day limit as a distribution to the teacher's 401K retirement plan.
Recognizing Excellence
Many districts across the country are finding ways to honor substitute teachers who go above and beyond. At Muscogee County School District they've recognized Jose Negron as their 2015-2016 Substitute Teacher of the Year. Negron was a former principal in the district, and has been subbing regularly for the past 9 years.
Athletes Pitch In
New Orleans has had a very special substitute teacher recently. Roman Harper is in his 11th season with the NFL, and this season he's been subbing in classrooms, as well as on the field. Harper's father was a teacher and coach, and although he has no plans to return to life as a full time teacher, he did say that he could see being a "sub for a day or two."
Integral to the Classroom
Substitute teachers in Ector County Independent School District (Texas) are playing a critical role in filling vacancies within the district, where there's a very real teacher shortage. Not only is the district providing training, and fair compensation, but they're also creating a ladder to move substitute teachers through certification and into the classroom full time.
Do you know of a bright spot we should highlight? We'd love to hear from you.
BrightSpots photo courtesy of Seasonal Spots by RonEskins (CC BY).