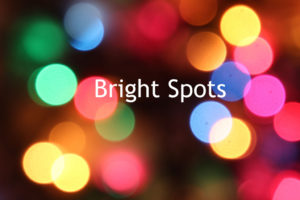 Bright Spots is a bi-weekly post, highlighting schools, districts, organizations and cities across the country taking proactive steps to improve the substitute teaching experience. Do you know of a bright spot we should highlight? We'd love to hear from you.
---
October 16 – 31, 2016
Finding Success with Full Time Substitute Teachers
Who says that substitute teachers have to be on-call? Central Falls School District in Rhode Island is challenging that notion with so far, great success. They've hired 15 full-time substitute teachers and assigned each to an individual school, where they work every day — substitute needed or not. Th substitutes are supported as members of the "Warriors Fellowship Program" and as full-time staff of their schools. The best part? The program is budget neutral.
Proactive Recruiting
Many school districts feeling the pinch with not enough substitute teachers to fill their classrooms are getting proactive! They're hosting public job fairs to recruit substitute teachers and taking to the media to publicize the events. And these aren't just your basic job fairs — districts are marketing themselves! In Sarasota, FL they are specifically alerting potential substitutes (for both teaching and support staff positions) that "many of our full-time employees have started as subs." In Gwinnett County, they're talking up the $2 per day raise that was put in place just this year.
Grow Your Own
Mark Twain Union Elementary School District in Copperopolis, CA is bringing back their elementary school alums into the classroom as substitute teachers. Copperopolis Elementary School has former students moving through a teacher pipeline, starting as substitute classroom aide, to substitute teacher, and onto fully credentialed teachers. Having a supporting place to work, as they navigate this path is extremely helpful.
Recognizing the Potential of Substitute Teachers
In Kansas, they're getting creative to keep career and technical educators. Abilene Public Schools is keeping their woodworking program, by supporting a substitute teacher to step into the role. The former substitute has an impressive background in construction and is eligible to teach full time in the classroom, while pursuing alternative licensure under a new provision by the Kansas Department of Education.
Developing Sub Specific Supports
It's important to recognize that the substitute teacher skill set is (and must be) different. In the majority of cases, they are not fully trained teachers, who can draw on established relationships with students. Helping address the substitute teacher shortage in CA, the team at Fox and Elliot Educational Associates have teamed up and created free youtube videos to help train substitutes and assuage fears that might keep great folks from signing up. You can view the videos on their website.
Do you know of a bright spot we should highlight? We'd love to hear from you.
BrightSpots photo courtesy of Seasonal Spots by RonEskins (CC BY).