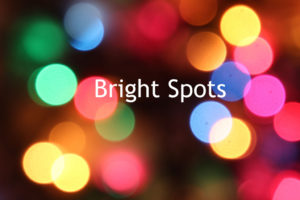 Bright Spots is a bi-weekly post, highlighting schools, districts, organizations and cities across the country taking proactive steps to improve the substitute teaching experience. Do you know of a bright spot we should highlight? We'd love to hear from you.
---
November 1 – 15, 2016
Collective Training
The folks at Pennsylvania Midwestern Intermediate Unit IV are rallying to serve their local counties with a training designed to bring more available substitute teachers to the region. Offering a three-day training, they'll be helping substitute teacher feel prepared and confident to enter the classroom.
Candidate in the Classroom
It's not often you hear political candidates embedding themselves at the ground level to learn how things really work, but that's exactly what Michael Saba, candidate for South Dakota's District 9 did over the course of the past year. After teacher pay became a major issue in the spring, he signed up to be a substitute teacher and worked over a month in schools across his district. He didn't win on election night, but his heart was in the right place — trying to really understand the needs and experiences of his constituents.
Substitute Teaching Leads to Great Things
An amazingly uplifting story this week about a teacher in Stockbridge Schools, who finally made it into the classroom full time! Life threw her some curve balls, and it took a while to get there, but ultimately substitute teaching was the entry point that put Lori Knoespel on a path to being a full time classroom teacher. Currently teaching under a provisional license, she's just one class away from her certification. Three cheers for Superintendent Dave Moscinski who recognized and rewarded her contributions and abilities, helping her find a supportive alternative path to her credential.
It Takes a Village
And sometimes a few good policemen! When a teacher was rushed to the hospital for an emergency, officers responding to the scene stuck around to continue teaching the children at the Daycare until parents could arrive to take students home about 2 hours later.
Do you know of a bright spot we should highlight? We'd love to hear from you.
BrightSpots photo courtesy of Seasonal Spots by RonEskins (CC BY).