Stiles Hall Substitute Teaching Corps
Connecting College Seniors to Classrooms in Need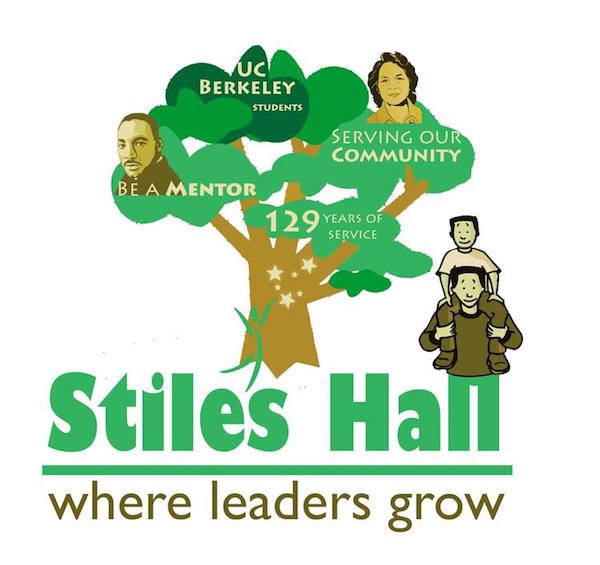 Partner: Stiles Hall
Substantial and Stiles Hall are collaborating to connect college seniors at UC Berkeley with community schools in need of substitute teachers. Utilizing California's Emergency Substitute Teaching Permit for Prospective Teachers, students with 90+ credits and an interest in college teaching are partnered with individual school sites to serve as substitute teachers. Substantial is helping with training, financial and logistic support for permit requirements, and match-making to find partner schools. Stiles Hall is managing the program day-to-day, including recruiting students, providing them with peer mentoring and a sense of community, and administrative oversight. With a focus on young men of color, we're paving the way for the next generation of teachers, who can start serving their communities today.
We're Exploring
How can we make substitute teaching a positive, supportive way for college seniors to explore teaching?

Could universities create programming around substitute teaching as a way for students to gain more real world experience?

What support would college seniors need to become effective substitute teachers?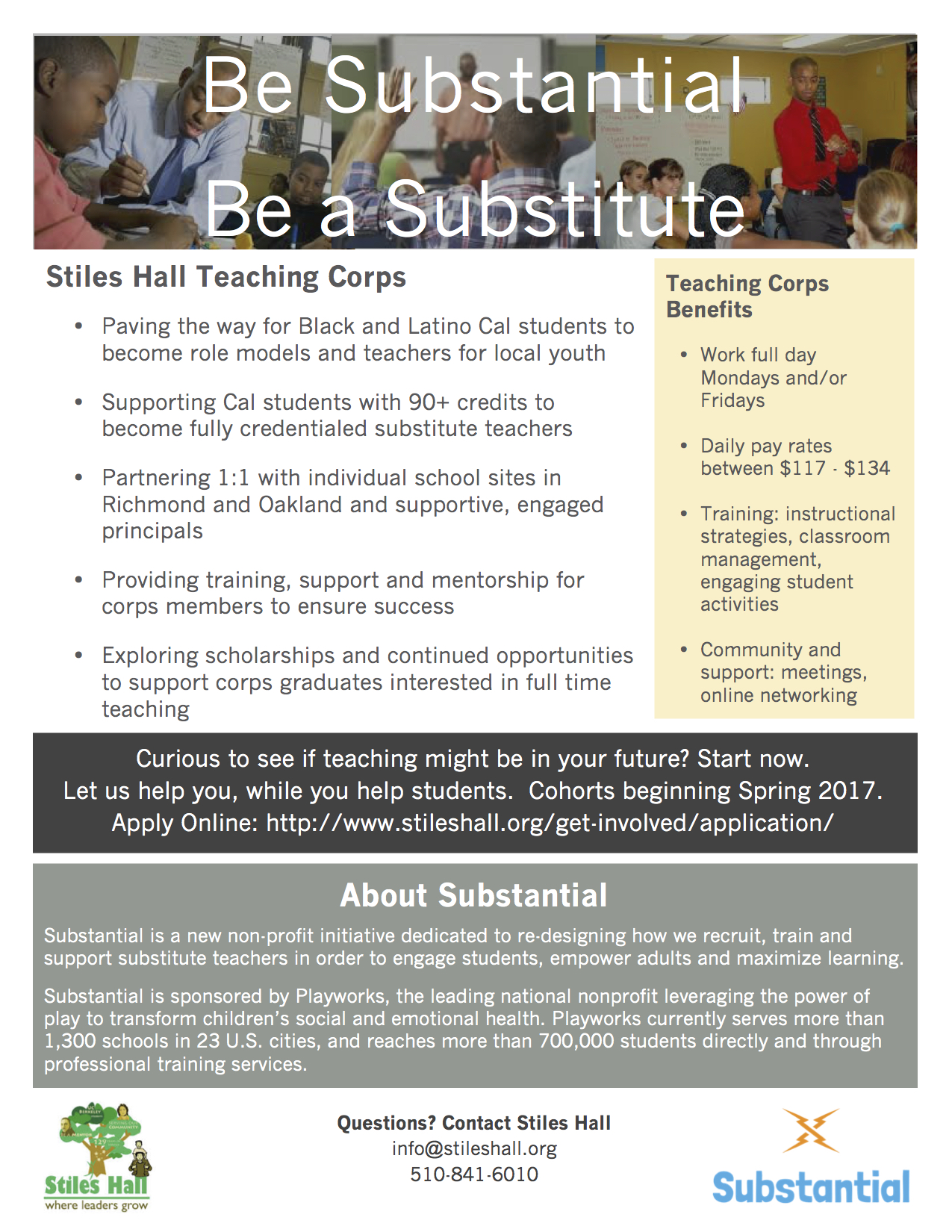 From a Program Participant:
"This program is essential in my journey to become the full-time teacher I've dreamed of becoming. Substitute teaching with Substantial Classrooms and having the support of the Stiles Hall Teaching Corps will help me gain practice in the classroom, feel confident and ready as a new classroom educator, and have the support navigating the ultimate journey to teaching credentials.
I will be graduating in May and I had already began looking for educational positions at local schools. The day my friend told me about this opportunity, I had Googled the requirements to being a substitute teacher. I was confused by the testing and felt deterred because of the cost. However, I am beyond excited to form part of the pilot cohort for this program."
– Psychology Major