A National Dilemma: Substitute Teachers In America's Classrooms
Today, schools require a blend of preparation and talent from their teachers to promote achievement and personal development from their students. Classrooms reflect a diverse group of children impacted by unstable families, finances, and societal factors. Many students are not prepared for higher education, held to different social expectations than others. This reality appears inescapable for educators, regardless of their training, experience, or expertise.
For substitutes, who are by definition assigned to a situation that is out of the ordinary, the situation is exacerbated, and even the most exceptional substitute struggles when placed in a classroom with at-risk learners. Lacking prior exposure to a school's climate, substitutes are destined to struggle, regardless of their motivation or competence. High schools can be particularly problematic because of teenager's resistance to authority and desire for independence. Without an orientation to the classroom, substitutes often struggle to manage a classroom full of young adults used to another teacher.
Schools need to design a system that benefits both schools and substitutes, otherwise, student performance will remain an unsolved issue.  Besides improving certification training, school districts need to implement a more comprehensive orientation for substitute teachers. Creating a list of potential candidates for placement throughout a community is too unreliable. Each substitute should attend a complete training before any placement is determined. Attracting substitute teachers with specialized certifications or previous experience complicates this idea however, especially in scarce areas like math, science, and special education.
A proactive process to prepare substitutes for their assignments should include the following procedures:
An orientation session to teach basic district information, including the administrative structure, academic departments, and program initiatives
A manual of district policies regarding daily obligations
Power point modules/handouts illustrating instructional strategies and classroom management methods
Crisis intervention policies
An introductory training course on characteristics of special education learners
Preliminary visits to schools before substitutes are given placements
Formal meetings with building administrators/specific classrooms/staff
Once assigned, substitutes should receive timely supervision and mentoring, especially for lengthy positions with a single class. It's essential to ensure substitutes are attending faculty meetings and training activities, as well as communicating with other substitutes.
With expanding enrollment and quicker teacher turnover, substitutes are a critical necessity for the nation's school districts. Our country deserves better substitutes, and our substitutes deserve better care and attention.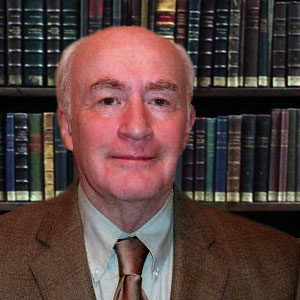 Donald Perras, Ph.D.
Donald Perras, Ph.D. has been an educator since 1967. As an associate professor of special education at Southern Connecticut State University for 37 years, he prepared more than 6,600 teachers to become conscientious practitioners of their profession. He specializes in programs to help educators deal with students who have serious emotional disturbance (SED) and related behavior disorders. In addition to his current consulting work, Don continues as an adjunct professor at University of St. Joseph in West Hartford.