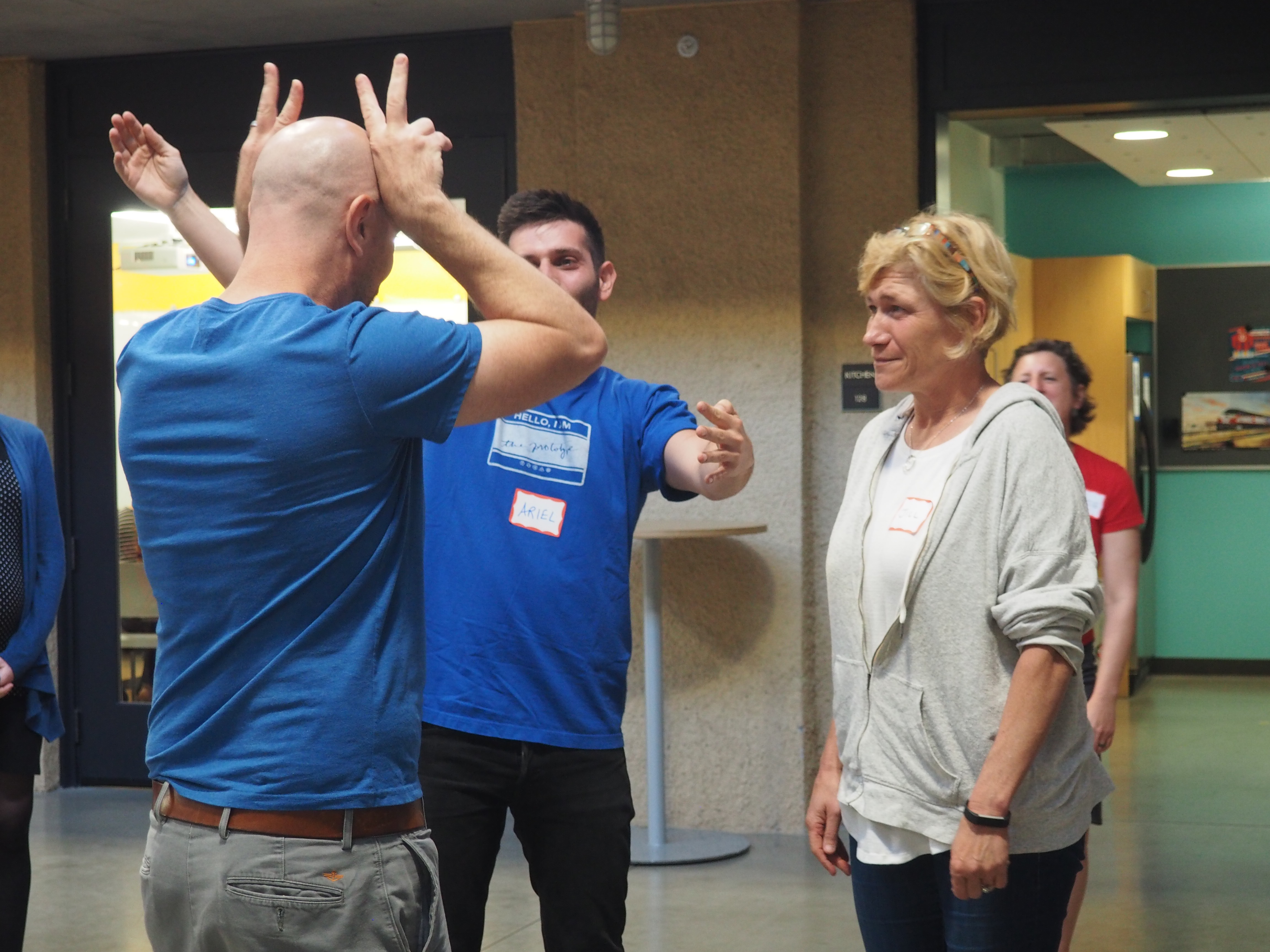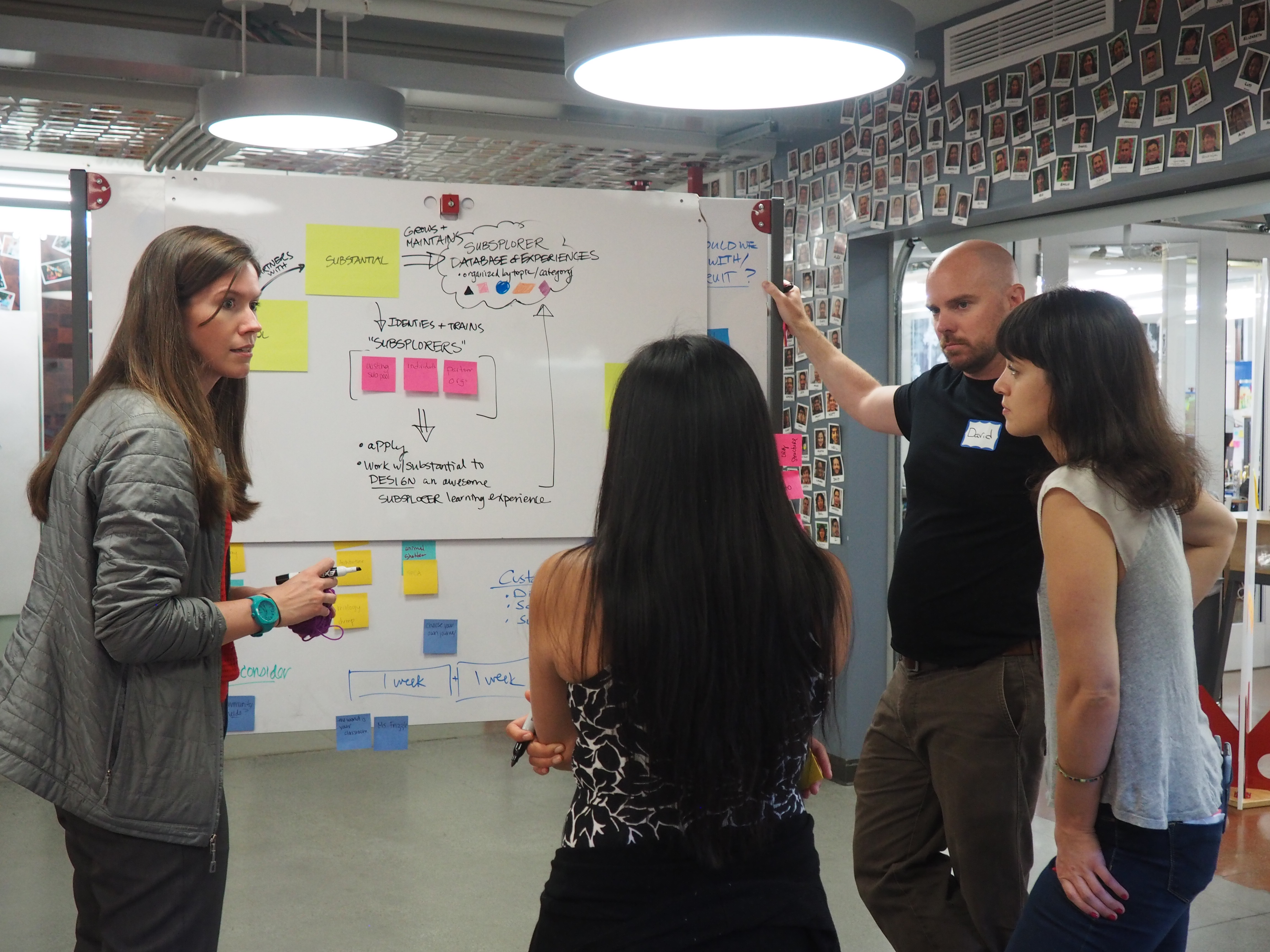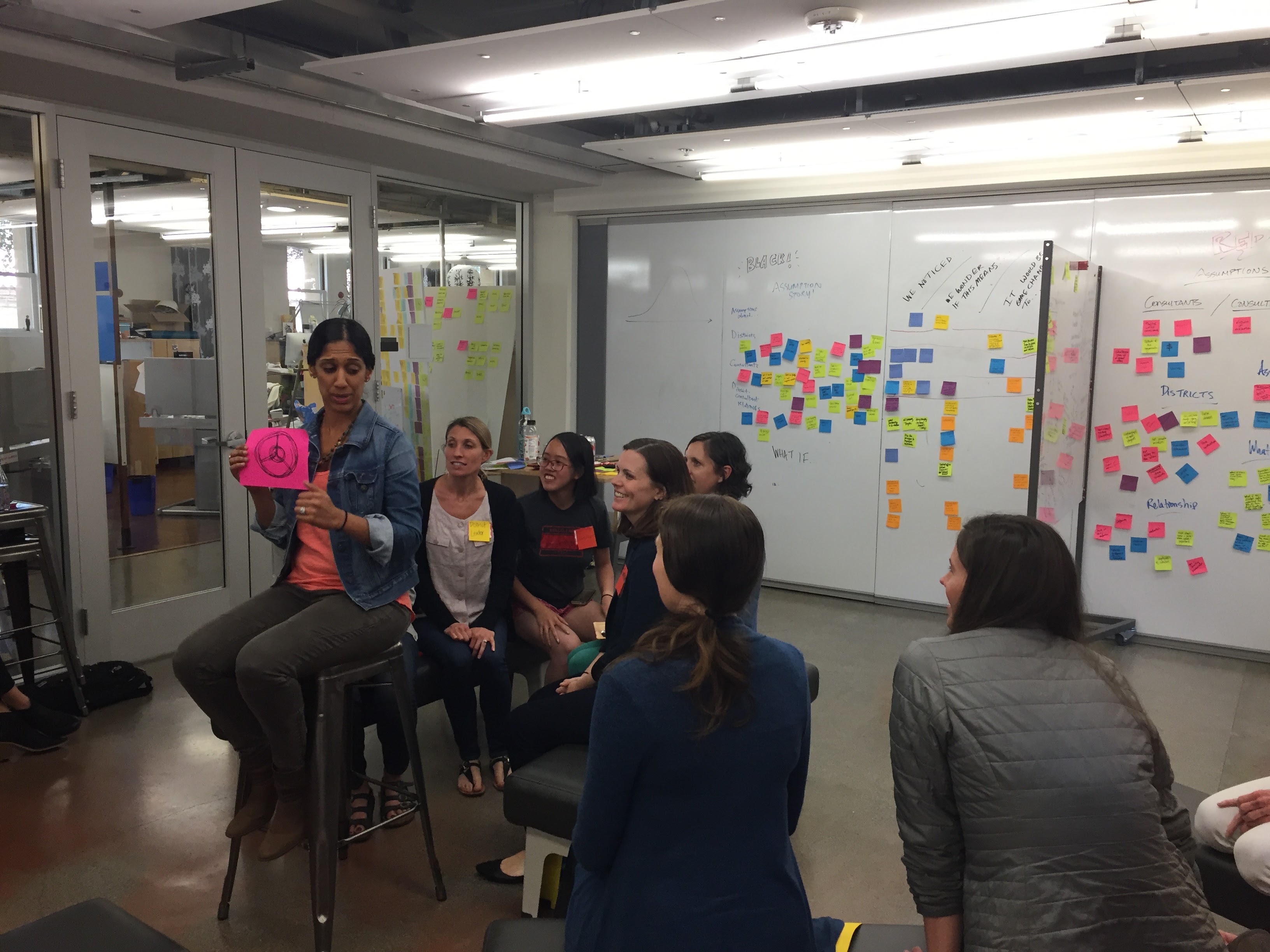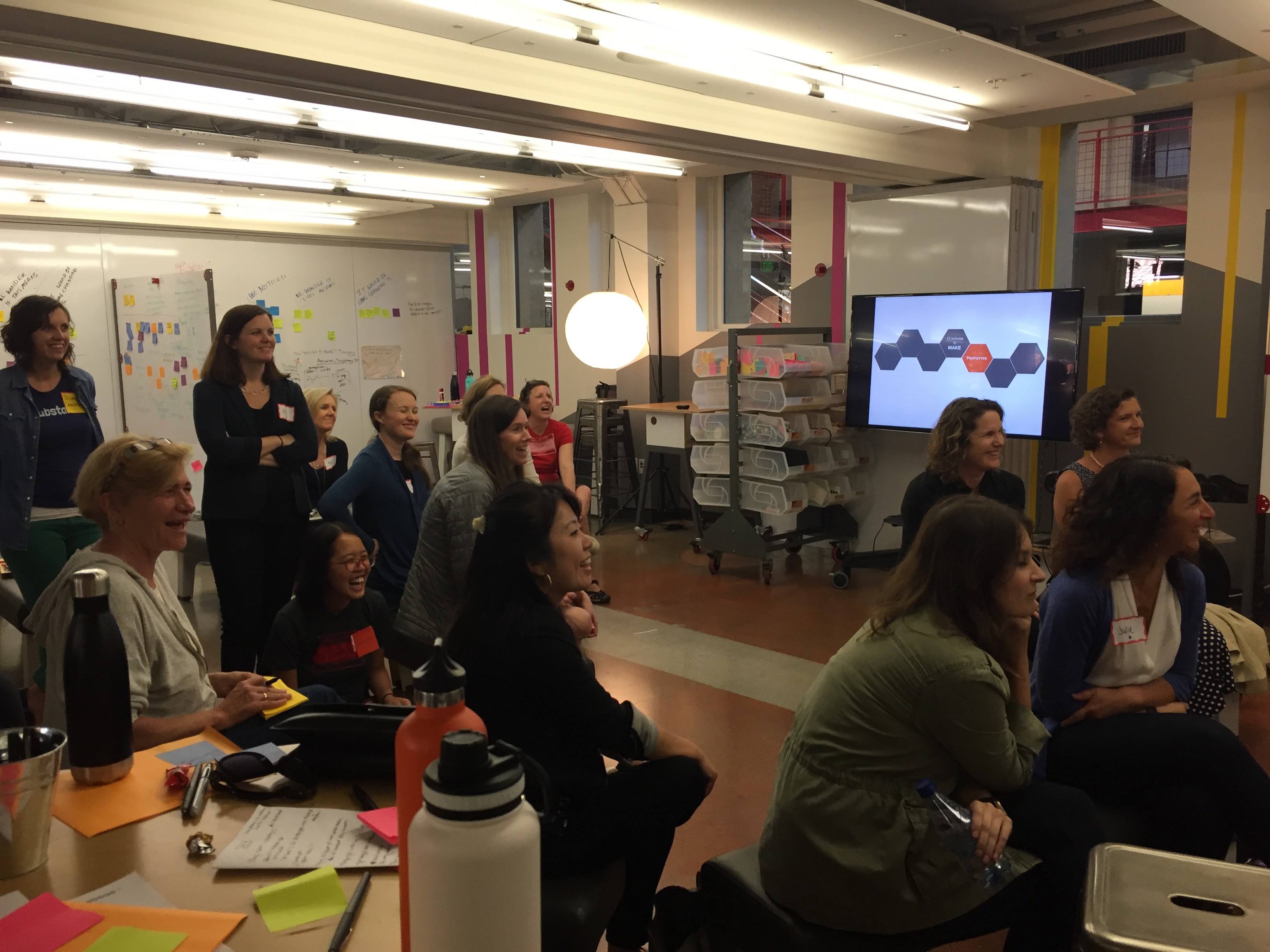 Director of Teaching and Learning
We're looking for a multifaceted teacher, renegade instructional designer, and master executor to help us take our training and support for substitute teachers to the next level. From creating new training content, to running programming, and supporting new substitutes entering the field, you'll have the opportunity to make your mark and contribute something amazing (and sorely needed) to the education space.
Our team brings a depth of knowledge and experience working on the operational side of education: from back office support, to central office structure, process improvement, strategy, and consulting (with a healthy dose of design thinking too). We're looking for someone with a strong perspective on teaching and learning to help us round out our skill sets and design with empathy and creativity for substitute teachers.
About the Organization
Substantial is a new nonprofit working to help schools and districts improve the substitute teaching experience for everyone. Students deserve more than a warm body and a worksheet, and we know that we can't get there without investing in our substitute teachers; we're committed to changing the way substitute teachers are recruited, trained and supported. Our founder, Jill Vialet, is also the CEO and founder of Playworks, a national nonprofit bringing safe, healthy, and meaningful play to students across the country, and the founder of Museum of Children's Arts: MOCHA.
About the Role
This role is all about designing services, training and supports to help more substitute teachers succeed in the classroom and beyond. We're pursuing many avenues at once in order to improve the substitute teaching experience for everyone, and we need you to help us design with the substitute teacher in mind. We're still in our infancy, so this role will be evolving as we go, but there won't be any shortage of new ideas, content, materials, and powerpoints to create. And because we're such a new, small and nimble organization, everyone on the team pitches in across programs/services and owns administrative tasks to keep the trains running on time; we are looking for folks who are comfortable in a small-start up environment and crave the variety that comes with building something brand new.
Here's what you'll work on:
Designing and building substitute training content: in person, online, and blended. This will be the biggest chunk of your work–and with a background in teaching and learning, and interest and passion for adult learning–we're looking to you to help drive what really works for folks in the classroom. We want this content to be like Lay's potato chips, though perhaps slightly more nutritionally valuable — however, still "so good you can't eat just one."

Supporting programs and services. From concept to implementation you'll have your hands on the reins to make sure we're delivering a high quality, impactful experience in all our substitute teacher facing programs. 

To start, you'll help scale our college student substitute partnership program, which helps connect undergraduate students with substitute teaching opportunities.

Building a training business model. Even though we're a nonprofit, we still need to find ways to generate revenue; everyone leading a program area is tasked with developing a revenue generating strategy.

Collaborating with the team and bringing an instructional voice and mindset, to help brainstorm new ideas and evolve existing programming.

Shared administrative tasks; we're super lean, so we all pitch in. There will probably be some core housekeeping pieces you'll own, and ad hoc needs for your own projects that you'll also need to manage, such as consultant contracts, vendor research, etc. We also all share communications tasks, so you'll jump in where you're excited to help out.
This role is based in Oakland, CA with flexibility to work from home a significant portion of the time. We usually meet or work together at least once week–sometimes that's at the Playworks office in Jack London Square, sometimes it's at a coffee shop, and not infrequently it's at one of our houses.
About You
We're looking for people who've walked the walk and can leverage lessons learned in the classroom, to help us design and deliver quality training and support for substitute teachers in a variety of settings and programs at Substantial.
In addition to your awesome track record as a teacher, you…
Have a keen eye and knack for content development. Anything from a curriculum, to YouTube videos, you've got a clear POV and know how to structure engaging material.

Can command and connect with a room full of adults and lead a meeting or training with ease. Your personality and pizzaz shine through, even in a PowerPoint.

Are a builder, creator, maker, designer. You see the importance in the details and experience users have — be they students, friends, colleagues, etc. Do you love creating community and collaboration among colleagues?

Can write a really compelling narrative, or blog, or FB post, or tweet. Because in addition to the writing you'll do for your own work, we've got a blog, some social media and a website that all need some love.

Bring a little customer service to everything you do. You believe that it's not just enough to get it done, but it's

how

you do it and how it feels that matters.

Of course, you do also get it DONE. You're a born executor! And not just when someone gives you a road map. You chart the course and bring ideas to life (probably even improving them a little on the way).

Take initiative. You can see what needs to happen, and you go after it. You've probably got tons of stories about how you leapt in to save the day, without being asked.

Play well with others. We're a small team, and all our work is interconnected. So you are just as comfortable asking for help, as you are providing constructive feedback, or letting loose in a big, crazy brainstorm session.

Are committed to making even the unsexy parts of public education better.
How to Apply
Step 1: Write a really thoughtful cover letter. We mean it! This is a big, meaty opportunity, and there are many people who could be a really great fit — so connect the dots for us! Make sure to tell us why you would be amazing in this role, how you'd make it your own, and why you're excited to tackle substitute teaching. As a bonus feel free to include any special skills, talents, hobbies or interests that you bring to the table and might be useful to a budding organization.
Step 2: Send us your cover letter as an email and attach your resume to: jobs(at)substantialclassrooms.org.
That's it! And then we'll be in touch.