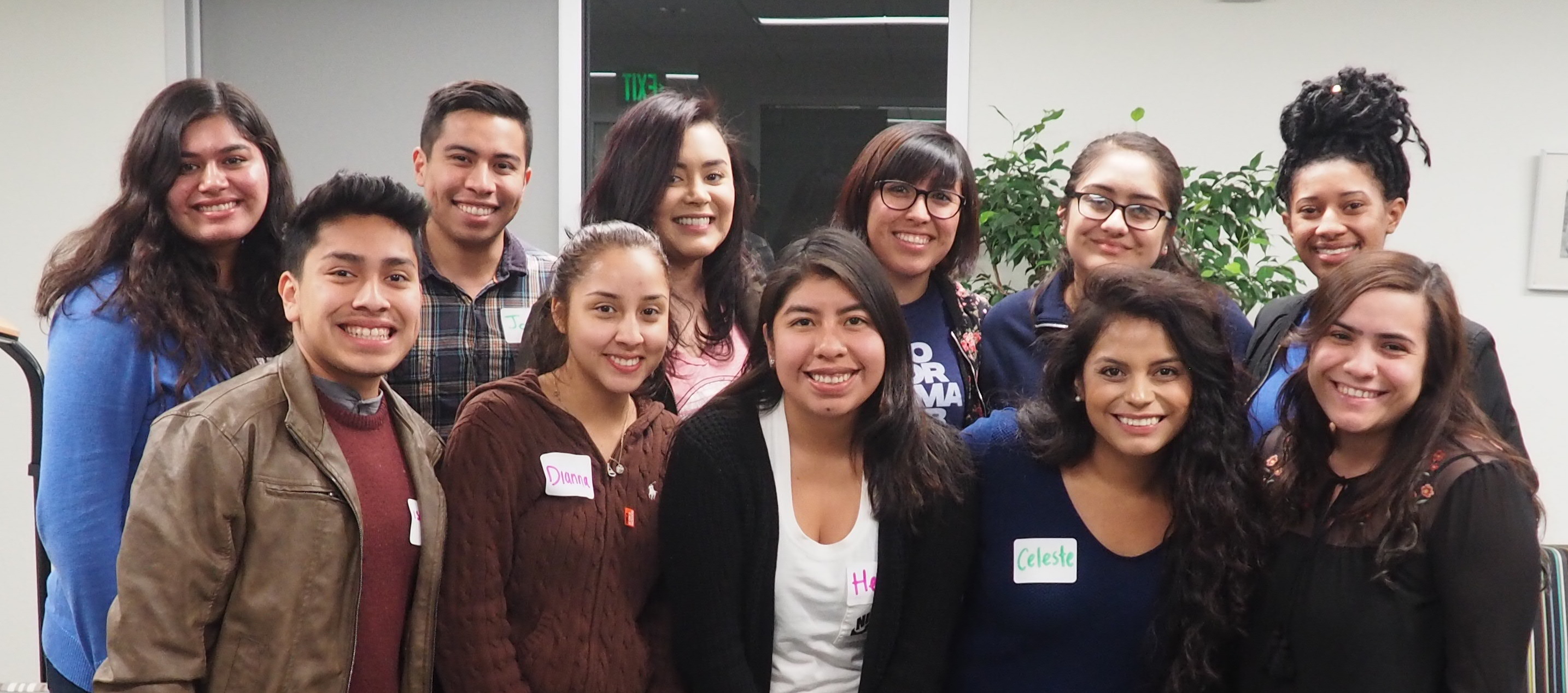 This spring, the Substantial team had the privilege of supporting 12 UC Berkeley students to become substitute teachers. At the end of the semester, we sat them down and asked them about the experience, and overwhelmingly they said that every college student should be a substitute teacher, here's why:
1. If you're thinking about teaching, the best way to know for sure, is to do it.
Being a substitute teacher gives you a chance to practice, reflect and improve, before you step into the classroom as a full-time teacher; this was a huge benefit. The students in on our inaugural cohort came from a variety of majors. All were interested in working with youth or in education, and about two thirds were actively considering getting their teaching credential.
"Being a teacher is a really huge commitment. And I think before I actually get a teaching credential and go into the classroom permanently—for the sake of my own sanity and the sanity of the students—I need to be sure. And subbing is a really good way to do that."
"I've already worked with a lot of low income youth, predominantly black youth, and even from such a young age, I've seen their struggles and they've confided in me about the things that they face. I wanted to see if maybe later on down the line, if teaching is something I might be interested in, but also a way for me to give back now."
"I applied to Teach for America, where people sometimes go in half knowing and half not knowing…I wanted to be sure. And after going into classrooms as a sub, I realized I need to teach. But I figured that out in a way that didn't jeopardize that student population. Everyone who wants to be a teacher should sub first! And don't sub where you're comfortable, sub where you'll be uncomfortable. And in the communities you want to serve."
2. It's a tangible opportunity that allows you to launch your professional career, right now.
Most college students need some kind of part time work to support themselves, how cool to have a job that's a worthy contender on your resume, that also happens to have maximum flexibility and decent pay (compared to similar part time work available). It allows you to tell a much more compelling story in that first full time job interview, whether that's in teaching or not!
"This is an opportunity to launch my professional career. And it feels so cool to have a permit. To say 'I'm certified to be in the classroom, I'm not just a tutor!' I feel like it opens many more doors."
"Being in the school system opens so many doors. The principal came into my classroom and offered me a job teaching a 5th/6th grade classroom."
"I both wanted to launch my own career to become a permanent teacher but also to have this opportunity to be in the school site already, and be that cool sub who interacts with students."
3. It teaches you how to be an innovator on the spot.
The reality of subbing is that you will find yourself in moments when you're confronted with uncertainty—no lesson plans, missing materials, students having conflicts with each other. Yet this is the reality in most of adulthood, especially at work. We have to learn to handle curve balls. Our students saw this in the most positive light possible, and took this as an amazing hands on learning opportunity.
"I showed up and they weren't expecting a sub, because they never get one. So I spent the first half of the day, until lunch, talking about college. My experience, what's going on at UC Berkeley right now, what these students can do to get to college, and answering their questions."
4. It gives you a very different perspective on your community and the students who live there.
A really big piece of advice from the students, was how much they realized this experience wasn't about them, it's about the students. And it's about being an active and aware member of society.
"Whether or not you want to be a teacher, having this experience will allow you to appreciate teachers and substitutes more."
"When I applied to this, I was thinking that I wanted to be a sub because I wanted the experience, and I want it for me, and a lot of this process was like 'me, me, me, me,' until I got into the classroom and realized, this is not about me. This is about who I'm serving."
5. It gives you a taste of real adulthood.
For some of our students, this was the first time they'd been the "adult" in the room. For many of them it was the first time they'd seen retirement plan paperwork or completed any financial paperwork for a job. And for all of them, it meant going through a rigorous real world application process, ultimately working with colleagues and supervisors in a totally new way.
"This whole experience has helped me ease into the responsibilities of adulthood. To have a job that will lead me to my career is very helpful."
"The district paperwork was the most difficult part for me! I didn't know what a W-9 was. I've seen paperwork like that, but it's always been facilitated through my parents."
"To me this opened my eyes that I just need to be confident applying for the job, and dealing with the paperwork, retirement forms, and all that stuff that's coming up so quickly."
"I really liked that the teachers didn't see me and say, 'oh you're a college student, you can't do this job.' They validate you. Every period I had someone come check in and ask 'how's it going?' The principal came in during 5th period, and that was my best class. So I was like 'yes!'"
When we first had the idea to support college students stepping into the classroom as substitute teachers, we saw very tangible benefits: decent pay, flexible schedule, practical experience for the future. We didn't realize how much more they would get out of the experience: from applying to their first "adult" job, to being a valued member of a school community. We're now more convinced than ever—every college student needs to try subbing. We're excited to keep supporting our students and schools to make this happen.
For more on Substantial's college substitute program read our accompanying blog posts: What We Learned Helping College Students Become Substitute Teachers and The Benefits of College Student Substitute Teachers.
---
Substantial is currently incubating undergraduate substitute teaching programs at campuses across Northern California. Our goal is to create a simple, student-powered model that exists at every college and university to support their local school district with quality substitute teachers, and just maybe some new career teachers.
Interested in bringing this program to your campus? Send us an email college-partnerships@substantialclassrooms.org.